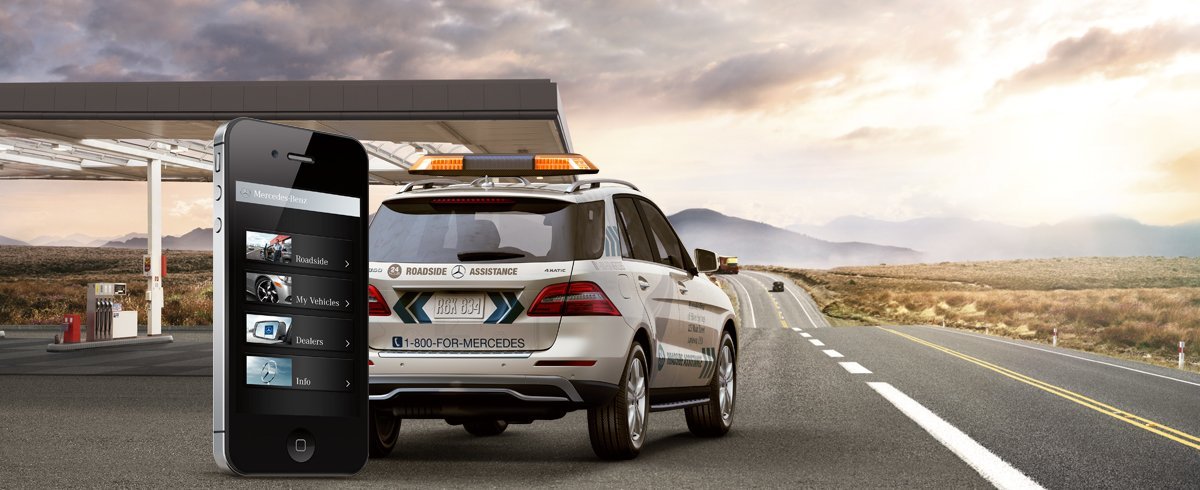 We're here for you when you need it most
The Mercedes-Benz 24-Hour Roadside Assistance Program provides help when you need it most - replacing a flat tire, delivering a jump start in the event of a dead battery, or providing a few gallons of fuel should you accidentally run out. If you have an eligible Mercedes-Benz vehicle simply contact us via the Roadside Assistance 800 number or Mobile App. Or, if you have mbrace®, push the Wrench Button. Then, Mercedes-Benz personnel will be dispatched to your location at no charge.
Unsurpassed care no matter where the road takes you
Should your vehicle experience a mechanical issue or be involved in an accident, Mercedes-Benz Roadside Assistance will arrange for a tow to the nearest authorized Mercedes-Benz dealer at no charge for all eligible Mercedes-Benz vehicles. In the event of an accident, Mercedes-Benz Certified Collision Centers ensure that your vehicle is repaired using only Genuine Mercedes-Benz Parts. A complete list of Mercedes-Benz Certified Collision Centers can be found at www.mbcollisioncenters.com. In certain situations, additional charges may apply.

To get your complimentary Mercedes-Benz Roadside Assistance Mobile App, choose from one of the links below.